PALEM DI TAMAN NASIONAL GUNUNG HALIMUN
10.14203/beritabiologi.v7i1&2.2063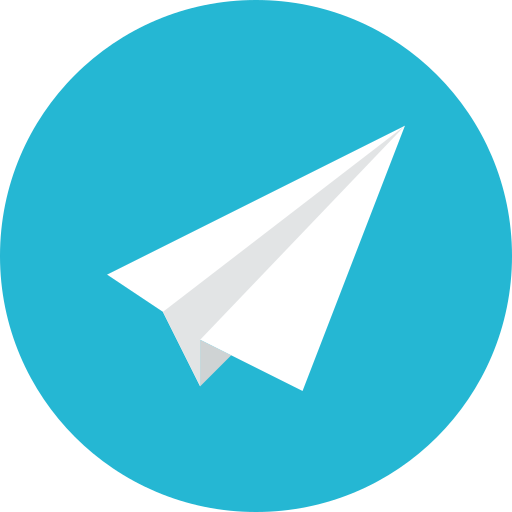 |
Abstract views:
238
|
PDF views:
269
Abstract
Study on rattans species density in five sites which were spread out at the submontane forest at altitude from 900 m to 1100 m asl in the northern area of the Gunung Halimun National Park and a non rattan palm exploration around the area were conducted.Each site has a line transect rectangular plots of 200 x 20 m in Cileungsi 1, then 1000 x 20 m in Cileungsi 2, then 650 x 20 m in Cangkuang 1, then 400 x 20 m in Cangkuang 2, and 1000 x 20 m in the Meuncit Kebo Hill. The value of the individual rattans species density per hectar was obtained from the analysis of the number of the individual rattan species occurs in the plots.The result of data analysis above were then inserted into the same rattan density study of the park which was conducted previously.Hence, it was revealed that the park has 21 species of palms consisting of 8 species of Calamus, 4 species of Daemonorops,2 species of Pinanga, 2 species of Caryola, and each one species of Korthalsia, Licuala, Nenga, Plectocomia and Salacca.Four species of palms in the villages out side the park were sagopalm (Metroxylon sagu), coconutpalm (Cocos nucifera), sugarpalm(Arenga pinnata), and chewingpalm (Areca catechu).Three dominant rattans species were Calamus heteroideus, Plectocomia elongata, and C. javensis.Palms which endemic to West Java are Calamus asperrimus, C. melanoloma, Caryota maxima, Nenga pumila, and Salacca zalacca; and the palms which endemic to Java are Daemonorops ruber and Pinanga javana. Among those of 21 species, four species were included as lower risk less concern plant based on the IUCN Red List Categories 30 November 1994 namely D. ruber, C. asperrimus, C.melanoloma, and Licuala pumila; and two species as lower risk near threatened namely Caryota maxima and Pinanga javana.New records natural phenomenas in the park were Calamus heteroideus which has sprouts arising from the tip of the flagelliform staminate inflorescence and from the top of damaged stem; and C. ciliaris which has sprouts arising from its areal stem nodes.And finally, a standard of current local names of the palms in the area were proposed.
Keywords
Rattans density, non rattan palm exploration, conservation, phenomena, local name, Gunung Halimun National Park.
References
Ardan AS. 2000. The Sumatran Licuala Revised. Tesis S-2 Jurusan Biologi FMIPAIPB Bogor. 46 pp.
Dransfield J. 1979. A Manual of the Rattan of the Malay Peninsula. Forest Department Malaysia. Malayan Forest Records No. 29. Kuala Lumpur. 270 pp.
Dransfield J. 1992. Systematic notes on Pinanga (Palmae) in Borneo. Kew Bulletin 34: 769 - 788. Fernando ES. 1983. Revision of the genus Nenga. Principes 27 (2), 55 - 70.
Backer CA and RC Bakh v/d Brink Jr. 1968. Flora of Java 3. Arecaceae: 165 - 199. Groningen - The Netherlands.
Harsono T and JP Mogea. 1994. A variation on the salakpalm (Salacca zalacca) in Madura, East Java, Indonesia. Presented Poster at a Seminar on the Origin and Evolution of the Flora of the Monsoon Tropic. Australia, Queensland, Cairns, Kuranda Resort, 4 - 6 July 1994.
Mimeographed. 12 pp. (unpublished). Kalima T. 1996. Flora rotan pulau Jawa serta kerapatan dan penyebaran populasi rotan di tiga wilayah Taman Nasional Gunung Halimun Jawa Barat. Tesis S-2 Jurusan Biologi FMIPA Universitas Indonesia. Depok. 110 pp.
Mogea JP, D Gandawidjaja, H Wiriadinata, RE Nasution, dan Irawati. 2001. Tumbuhan Langka Indonesia. Puslitbang Biologi LIPI Bogor. 86 pp.
Mogea JP. 2002 a, Rotan di Taman Nasional Gunung Halimun dan prospek budidayanya di Desa Cisungsang Lebak Banten. Berita Biologi 6(1), 33-47.
Mogea JP. 2002 b. Palms diversity in the Lore Lindu National Park Central Sulawesi Indonesia. Biotropia 11 (1), 1 - 12.
Mogea JP. 2004. Rotan di Desa Long Pujungan, Kabupaten Bulungan, Kalimantan Timur. Makalah dalam Ceramah Rabu 15 September 2004 di Bidang Botani Puslit Biologi LIPI Bogor. (Tidak diterbitkan). Mimeograf. 8 pp.
Sinaga NI. 2000. Pinanga Blume (Palmae) in East Malesia. Tesis S-2 Jurusan Biologi FMIPA IPB Bogor. 66 pp.
Sunarno B dan Rugayah (Eds.). 1992. Flora Taman Nasional Gede Pangrango. Herbarium Bogoriense. Puslitbang Biologi LIPI Bogor. 375 pp.
WildeWJJO de dan BEEDuyfjes. 1996. Vegetation, Floristic and Plant Biogeography in Gunung Leuser National Park. Pp.: 49-103. in Schaik, C.P. van & J. Supriatna (Eds.). 1996. Leuser: A Sumatran Sanctuary. Yabshi. Depok. 348pp.
Witono JR, JP Mogea dan S Somadikarta. 2002. Pinanga in Java and Bali. Palms 46 (4): 193 - 202.
Zumaidar. 2001. Taxonomy and species relationship of Indonesian Caryota (Palmae). Tesis S-2 Jurusan Biologi FMIPA IPB. Bogor. 44 pp.
Refbacks
There are currently no refbacks.