PENGUJIAN PENCEMARAN DAGING BABI PADA BEBERAPA PRODUK BAKSO DENGAN TEKNOLOGI PCR: PENCARIAN SISTEM PENGUJIAN EFEKTIF
10.14203/beritabiologi.v10i1.2055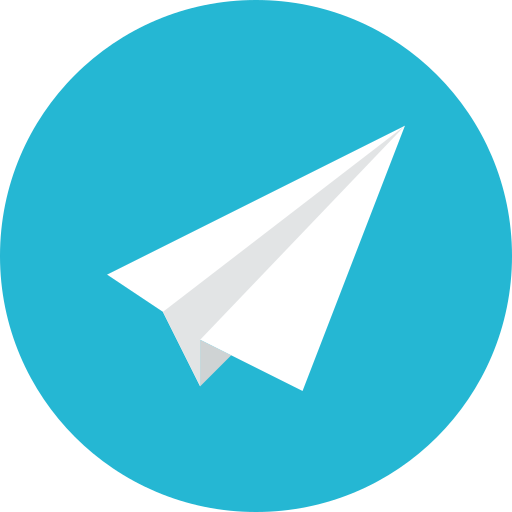 |
Abstract views:
1488
|
PDF views:
1847
Abstract
Entering globalization market, Indonesian government could not reject any import of food products from overseas. To anticipate the possibility of porcine contaminants into processed meat products of imported food such as meat or chicken ball, sausage, tin meat etc., it is important to apply laboratory research on such particular matter in regard to ethical and certain religious concern. This study was intended to identify the possibility of porcine contaminants into either processed meat products or fresh meat.A technique of polymerase chain reaction (PCR) was applied and PCR optimizing was conducted in advanced to obtain the right annealing temperature.Positive control of fresh pork meat was amplified to get porcine Leptin size which is 152bp fragment. Five samples of 4 meat balls and one fresh beef meat were individually collected for their DNA by either from minced or mashed after liquid nitrogen exposure then followed with a series of DNA extraction steps. PCR was assigned by using a specific primer of Leptin gene for porcine identification.Visualization of Leptin fragment was applied either on 1%, 2% of agarose gel or 10-20% gradient acrylamide gel.The result showed that all sample applied were not identified for containing porcine contaminants while positive control was on the right size of 152bp of Leptin gene. Specific primer used in this study was proved that there was not identified porcine Leptin gene on the negative control (fresh beef meat). This study suggests that a method of PCR is a simple analytical method for identification of porcine contaminants and visualization on 2% agarose gel is a cheaper and quicker method while by gradient acrylamide gel showing more clear band however this method is time consuming and expensive.
Keywords
Leptin babi, PCR, daging olahan, produk makanan, pencemaran daging babi
References
Alaraidh IA. 2008. Improved DNA extraction method for porcine contaminants, detection in imported meat to the Saudi market. Saudi J Biol Sci. 15(2), 225-229.
Al-Rashood KA, EM Abdel-Moety, A Rauf, RR Abou Shaban and KI Al-Khamis. 1995. Triacylgycercls profiling by high performance liquid chromatography: A tool for detection of pork fat (lard) in processed food. J Liq Chromatogr. 18, 2661-2672.
Ashoor SH, WC Monte and PG Stiles. 1998. Liquid chromatographic identification of meats. J Assoc Off Anal Chem. 71, 397-403.
Calvo JH, P Zaragona and R Osta. 2001. Technical note: A quick and more sensitive method to identify pork in processed and unprocessed food by PCR amplification of a new specific DNA fragment. J Anim Sci. 79, 2108-2112
Coligan JE, BM Dunn, HL Ploegh, DW Speicher and PT Wingfield. 1997. Current Protocols in Protein Science Volume 1. John Wiley & Sons, Inc. New York. USA.
Clspedes A, T Garcia, E Cerrera, I Gonzales, A Fernandez, PE Hernandez and R Martin. 1999. Identification of sole (Solea solca) and Greenland halibut (Reinhardtius hippoglossoides) by PCR amplification of the 5S rDNA gene. J Agric Food Chem. 47, 1046-1050.
Ebbeboj KF and PD Thomsen, 1991. Differentiation of closely related species by DNA hybridation. Meat Sci. 30, 359-366.
Farouk A, MF Batcha, R Griner, HM Salleh, MR Salleh and AR Sirajudin. 2006. The use of a molecular technique for the detection of porcine ingredients in the Malaysian food market. Saudi Med J. 27, 447- 450.
Frederich RC, B Lollmann, A Hamann, A Napolitano Rosen, BB Kahn, BB Lowell and JS Flier. 1995. Expression of ob mRNA and its encoded protein in rodents. Impact of Nutrition and Obesity. J Cli Invest. 96, 1658-1663.
Fumiere O, M Dubois, V Baeten, C von Hohst and G Berden. 2006. Effective PCR detection of animal species in highly processed animal byproducts and compound feeds. Anal Bioanal Chem. 385(6), 1045-1054.
Hsieh YH, SC Sheu and RC Bridgman. 1998. Development of a monoclonal antibody specific to cooked mammalian meats. J Food Prot. 61, 476-481.
Ilhak OI and A Arslan. 2007. Identification of meat species by polymerase chain reaction (PCR) technique. Turk J Vet Anim Sci. 31(3), 159-163.
Jones SI and RLS Paterson. 1985. Double antibody ELISA for detection of trace amounts of pig meat in raw meat mixtures. Meat Sci. 15, 1-13.
Kim H and LA Shelef. 1986. Characterization and identification of raw beef, pork, chicken and turkey meats by electrophoretic patterns of their sarcoplasmis protein. J Food Sci. 51, 731-741.
Koh MC, CH Lim, SB Cbua, ST Chew and STW Phang. 1998. Random amplified polymorphic DNA (RAPD) fingerprints for identification of red meat animal species. Meat Sci. 48, 275-285.
Lopez-Anndreo M, L Lugo, A Gamido-Pertierra, MI Prieto and A Puyet. 2005. Identification and quantitation of species in complex DNA mixtures by real-time polymerase chain reaction. Anal Biochem. 339(1), 73-82.
Meyer R, U Candrian and J Luthy. 1994. Detection of pork in heated meat products by the polymerase chain reaction. J assoc Anal Chem. 77, 617-622.
Meyer R, C Hofelein, J Luthy and II Candrian. 1995. Polymerase chain reaction-restriction fragment length polymorphism analysis: A simple method for specific identification of in food. J Assoc Anal Chem. 78, 1542-1551.
Ramsey TG, X Yan and C Morrison. 1998. The obesity gene in swine: Sequence and expression of porcine leptin. J Anim Sci. 76, 484 - 490.
Sambrook J, EF Fritsch and T Maniatis. 1989. Molecular cloning. Cold Spring Harbor Laboratory. New York.
Skarpeid HJ, K Kvaal and KI Hildrum. 1998. Identification of animal species in ground meat mixtures by multivariate analysis of isoelectricfocusing protein profiles. Electrophoresis. 19, 3103-3109.
Stratil A, IJ Peelman, M Van Poucke and S Cepica. 1997. A Hinfl PCR-RFLP at the porcine leptin (LEP) gene. Anim Genet. 28, 371-372.
Wintero AK, PD Thomsen and WA Davies. 1990. A comparison of immunoelectrophoresis and isoelectric focusing for detecting the admixture of pork to beef. Meat Sci. 27, 75-85.
Wolf C, J Rentach and P Heubner. 1999. PCR-RFLP analysis of mitochondrial DNA: A reliable method for species identification. J Agric Food Chem. 47, 1350-1355.
Zhang Y, R Proenca, M Maffei, M Barone, L Leopold and JM Friedman. 1994. Positional cloning of the mouse obese gene and its human homologue. Nature (Lond.). 372, 425-432. 98
Refbacks
There are currently no refbacks.