PENGARUH EKSTRAK AIR DAN ETANOL Kaempferia spp. TERHADAPAKTIVITAS DAN KAPASITAS FAGOSITOSIS SELMAKROFAG YANG DIINDUKSI BAKTERI Staphylococcus epidermidis
10.14203/beritabiologi.v10i2.1977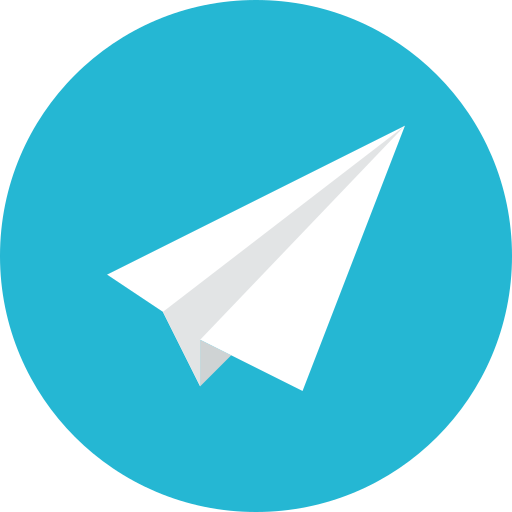 |
Abstract views:
495
|
PDF views:
889
Abstract
Ethanol 95% and water extracts of Kaempferia spp. (K. galanga, K. angustifolia, K. pandurata and K. rotunda) were tested for their influences in in-vitro phagocytosis activity and phagocytosis capacity of mouse peritoneum macrophage cells induced by Staphylococcus epidermidis. Extracts were tested at a series concentration in logarithmic order (0.1-1000) ug/ml. Imboost and distilled water were employed as positive and negative controls, respectively. The results shows that almost all extracts were capable to increase on phagocytosis activity (SPA - Screening for Phagocytosis Activity) and phagocytosis capacity (IP • Index Phagocytosis) of macrophage cells compared to positive and negative controls significantly (p<0.05).The phagocytosis activity and capacity macrophage cells were increased by increasing extract concentration. K.rotunda extracts shows reveal better on above activities in low concentration (0.1-100) ug/ml then other species.
Keywords
Zingiberaceae, Kaempferia, imunomodulator, fagositosis, sel macrofag
References
Amirghofran Z, M Azadbakht and MH Karimi. 2000. Evaluation of the immunomodulatory effects of five herbal plants. Journal of Ethnopharmacology, 72, 167-172.
Bandgar BP, SS Gawande, RG Bodade, JV Totre and CN Khobragade. 2010. Synthesis and biological evaluation of simple methoxylated chalcones as anticancer, anti-inflammatory and antioxidant agents. Bioorg Med Chem. 18(3), 1364-1370.
Bee Keat N. 2006. Chemical Constituents and Biological Activity of K. angustifolia, K. rotunda, Spermacoce articularis and S. exilis. Thesis Ph. D. Universiti Putra Malaysia.
Bendjeddou O, K Lalaoui and D Satta. 2003. Immunostimulating activity of the hot water-soluble polysaccharide extracts of Anacyclus pyrethrum, Kaempferia galanga and Citrullus colocynihis, J. Ethnopharmacol, 88(23), 155-160.
Chairul dan Praptiwi. 2008. Uji efektivitas imunomodulator tiga jenis Zingiberaceae secara in vitro melalui pengukuran aktivitas sel makrofage dan kapasitas fagositosis. Majalah Obat Tradisional 13(44), 67- 72.
Chairul, Praptiwi dan MC Sofnie. 2009. Phagocytosis effectivity test of phenylbutenoid compounds isolated from bangle (Zingiber cassumunar Roxb.) rhizome. Biodiversitas 10(1), 40-43.
Chen X, ZP Hu, XX Yang, M Huang, Y Gao, W Tang, S Y Chan, X Dai , J Ye, PCL Ho, W Duan, HY Yang, YZ Zhu and SF Zhou. 2006. Monitoring of immune responses to a herbal immuno-modulator in patients with advanced colorectal cancer. International lmmunopharmacology, 6, 499-508
Ghaisas MM, SA Shaikh, AD Deshpande. 2009. Evaluation of the immunomodulatory activity of ethanolic extract of the stem bark of Bauhima variegata Linn.Int. J. Green Pharm. 3, 70-74.
Guerra RNM, HAW Pereira, LMS Silveira and RSG Olea. 2003. Immunomodulatory properties of Alternanthera tenella Colla aqueous extracts in mice. Brazilian Journal of Medical and Biological Research 36, 1215-1219.
Hwang JK, JY Chung, NI Baek and JH Park. 2004. Isopanduratin A from Kaempferia pandurata as an active antibacterial agent against cariogenic Streptococcus mutans. Int. J. Antimicrob Agents, 23(4)3, 77-81.
Ji Z, Q Tang, J Zhang, Y Yang, W Ji and Y Pan. 2007. Immunomodulation of RAW264.7 macrophages by GLIS, a proteopolysaccharide from Ganoderma lucidum. Journal of Ethnopharmacology 112(3), 445-450.
Kontogiorgis C, M Mantzanidou and D Hadjipavlon. 2008. Chalcones and their potential role in inflammation. Mini Rev Med Chem. 8(12), 1224-42.
Kuo MC, CY Weng, CL Ha and MJ Wu. 2006. Ganoderma lucidum mycelia enhance innate immunity byactivating NF-KB. Journal of Ethnopharmacology 103, 217-222.
Puspa LDN, Minarti, LBS Kardono and Kawanishi. 2008. Antioxidant compound from the rhizomes of Kaempferia rotunda L. Pakistan Journal of Biological Sciences 11(20), 2447-2450.
Mohanty JP, LK Nath, N Bhuyan and G Mariappan. 2008. Evaluation of antioxidant potential of Kaempferia rotunda Linn. Indian J Pharm Sci. 70(3) 362-364.
Nowakowska Z. 2006. A review of anti-,and antiinflammatory chalcones. Eur. J. Med Chem. 42(2), 125-137.
Revilla G, Yanwirasti dan E Indrama. 2008. Imunomodulasi senyawa flavoid kencur (Kaempferia galanga Linn) terhadap kemampuan mikrobisidal sel netrofil secara in-vitro. Majalah Kedokteran Andalas, 32 (1). (http://repository.unand.ac.id/437/)
Wulansari D, Praptiwi dan Chairul. 2009. Pengaruh ekstrak air dan etanol Alpinia spp. Terhadap aktivitas dan kapasitas fagositosis sel makrofag yang diinduksi bakteri Staphyllococcus epidermidis secara in vitro. Berita Biologi 9(4), 365 -370.
Yanti, Y Rukayadi, KH Lee and JK Hwang. 2009. Activity of panduratin A isolated from Kaempferia pandurata Roxb. against multi-species oral biofilms in-vitro. Journal of Oral Science, 51(1), 87-95. 240
Refbacks
There are currently no refbacks.