IDENTIFIKASI GEN PENYANDI PIREN DIOKSIGENASE PADA ISOLAT BAKTERI PENDEGRADASI PIREN
10.14203/beritabiologi.v10i6.1946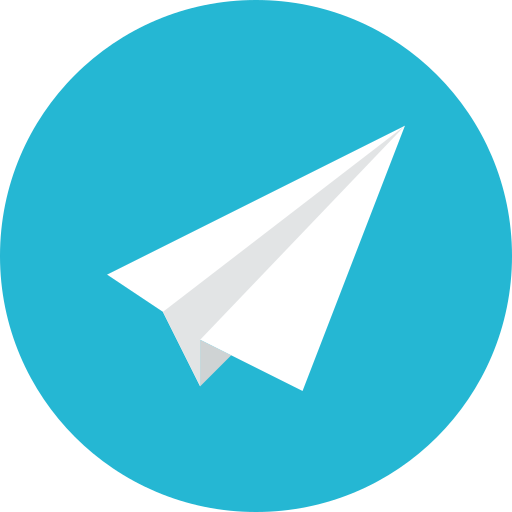 |
Abstract views:
330
|
PDF views:
444
Abstract
The pyrene dioxygenase coded by gene is an indicator of bacterial isolates capabilities in pyrene degradation. The encoded gene of pyrene dioxygenase can be amplified and detected in Pseudomonas sp. PyrA2 and Burkholdoriasp. PyrA4 isolates, using primary specific Diox which designed based on PhdF gene sequence, the coding gene of pyrene dioxygenase in Mycobacterium vanbalenii PYR-1. The sequence alignment of pyrene dioxygenase putative gene in both of bacterial isolates with the sequence of pyrene dioxygenase coding gene in M. vanbalenii PYR-1 shows the similarity percentage of 41 % and 42% with Pseudomonas sp. PyrA2 and Burkholdoria sp.PyRA4.
Keywords
Bacteria, piren, degradation, putative genes, piren dioxygenase, specific primers, amplification.
References
Boldrin B, A Tiehm and C Fritzsche. 1993. Degradation of phenanthrene, fluorene, fluoranthene, and pyrene by a Mycobacterium sp. Applied and Environmental Microbiology 59(6), 1927-1930. Hilyard EJ, JMJ Meehan, BJ Spargo and RT Hill. 2008. Enrichment, isolation, and phylogenetic identification of polycyclic aromatic hydrocarbon-degrading bacteria from Elizabeth River sediments. Applied and Environmental Microbiology 74(4), 1176- 1182. Kim SJ, O Kweon, RC Jones, JP Freeman, RD Edmondson and CE Cerniglia. 2007. Complete and integrated pyrene degradation pathway in Mycobacterium vanbaalenii PYR-1 Based on Systems Biology. Journal of Bacteriology 189(2), 464-472. Kim SJ, JJ Kukor, KH Oh and HY Kahng. 2006. Evaluating the genetic diversity of dioxygenases for initial catabolism of aromatic hydrocarbon in Pseudomonas rhodesiae KKI. Enzyme and Micro. Tech. 40, 71-78. Krivobok, S, S Kuony, C Meyer, M Louwagie, J C Willison and Y Jouanneau. 2003. Identification of pyrene-induced proteins in Mycobacterium sp. strain 6PY1: Evidence for two ring-hydroxylating dioxygenases. J.Bacteriol. 185, 3828-3841. Mrozik A, ZP Seget and S Labuzek. 2003. Bacterial degradation and bioremediation of poly cyclic aromatic hydrocarbons. Polish Journal of Environmental Studies 12(1), 15-25. Mueller JG, PJ Chapman, B0 Blattmann and PH Pritchard. 1990. Isolation and characterization of a fluoranthene-utilizing strain of Pseudomonas paucimobilist Applied and Environmental Microbiology 56(4), 1079-1086. Murray RK, DK Granner and PA Mayes. 2003 Harper's Illustrated Biochemistry. Twenty Sixth Edition. McGraw-Hill Companies Inc. New York. Riccardi C, M Papacchini, A Ciervo, A Petrucca G LaRosa, C Marianelli, M Muscillo, AM Marcelloni, S Spicaglia. 2005. Characterization of bacterial population coming from a soil contamined by polycyclic aromatic hydrocarbons (PAHs) able to degrade pyrene in slurry phase, Annals of Microbiology 55(2), 85-90. Sambrook J and Russel DW. 2001. Molecular Cloning: A Laboratory Manual. 3rd Edition. New York. Cold Spring Harbor Laboratory Pr, Cold Spring Harbor. Sax NI and RJ Lewis. 1984. Dangerous Properties of Industrial Materials. Seventh edition. Volume III, 2924-2925, Van Nostrand Reinhold, New York. Seo JS, YS Keum and QX Li. 2009. Bacterial degradation of aromatic compounds. Int. J. Environ. Res. Public Health 6, 278-309. Uyttebroek M, S Vermeir, P Wattiau, A Ryngaert and D Springael. 2007. Characterization of cultures enriched from acidic polycyclic aromatic hydrocarbon-contaminated soil for growth on pyrene at low pH. Applied and Environmental Microbiology 73(10), 3159—3164.
Refbacks
There are currently no refbacks.