KEEFEKTIFAN BAHAN PELINDUNG ALAMI DALAM MEMPERTAHANKAN INFEKTIVITAS Spodoptera exigua NUCLEOPOLYHEDROVIRUS (SeNPV)
10.14203/beritabiologi.v10i6.1932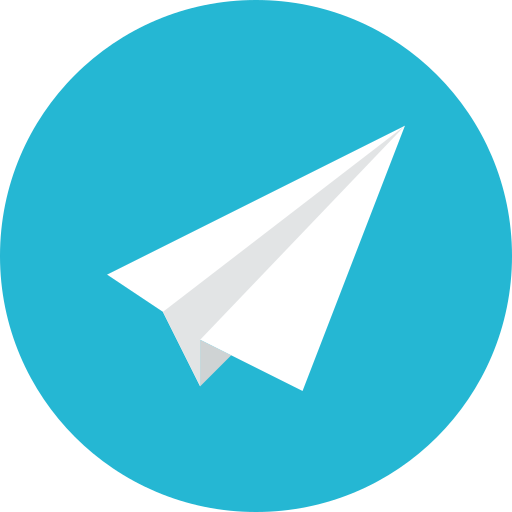 |
Abstract views:
428
|
PDF views:
560
Abstract
Spodoptera exigua nucleopolyhedrovirus (SeNPV) is a viral pathogen of onion caterpillar S. exigua with high pathogenicity. One of the major constraints to the use of SeNPV for biocontrol of onion caterpillar is its sensitivity to ultraviolet (UV) degradation. The purposes of this research were to determine the effect of sunlight exposure on the virulence of SeNPV and to find out the effective natural UV protectant to maintain the SeNPV virulence. The results showed that the sunlight radiation affects the SeNPV infectivity. Addition of 1% of coconut shell charcoal, lampblack, husk charcoal, yam flour, molasses, yam filtrate, turmeric filtrate and green tea filtrate to the SeNPV suspension were found to be effective as UV protectant. Coconut shell charcoal, lampblack and husk charcoal are activated carbon that can absorb UV light. Yam filtrate is a natural ingredient that contains saponins and is able to protect SeNPV particles as reflectance. While molasses, turmeric filtrate and green tea filtrate containing flavanoid serve as a protective virus particles and UV absorber.
Keywords
Spodoptera exigua, S. exigua nucleopolyhedrovirus (SeNPV), natural UV protectant, infectivity.
References
Abbott WS. 1925. A method of computing the effectiveness of insecticide. Journal of Economic Entomology 18, 265-267.
Adams JR and JR Bonami. 1991. Atlas of Invertebrata Viruses. CRC Press: Boca Raton, Florida.
Araujo MCP, F da Lus Diaz, SN Kronka and CS Takahashi. 1999. Effects of turmeric and its active principle,curcumin, on bleomycin-induced chromosome aberrations in Chinese hamster ovary cells. Genetic and Molecular Biology 22(3), 407-413.
Asano S. 2005. Ultraviolet protection of a granulovirus product using iron oxide. Applied of Entomology and Zoology Aft (2), 359-364.
Barret JW, M Primavera, A Retnakaran, B Arif and SR Palli. 2002. Aspects of Nucleopolyhedrovirus Pathogenesis in Lepidopteran Larvae. In: O Koul and GS Dhaliwal. Microbial Biopesticides, 205-214. Taylor & Francis. London and New York.
Dougherty EM, KP Guthrie and M Shapiro. 1996. Optical brighteners provide baculovirus activity enhancement and UV radiation protection. Biological Control 7(4), 71-74.
El Salamouny S, M Shapiro, K Ling and BM Shepard. 2009a. Black tea and lignin as ultraviolet protectants for the beet armyworm nucleopolyhedrovirus. Journal of Entomological Science 44(1), 50-58.
El Salamouny S, D Ranwala, M Shapiro, BM Shepard and R Farrar. 2009b. Tea, coffee and cacao as ultraviolet radiation protectants for the beet armyworm nucleopolyhedrovirus. Journal of Economic Entomology 102(5), 1767-1773.
El-Sharkawey AZ, M Ragaei, MM Sabbour, Affaf AA, HAA Mohamed and R Samy. 2009. Laboratory evaluation of antioxidants as UV-protectants for Bacillus thuringiensis againt potato tuber moth larvae. Australian Journal of Basic and Applied Science 3(2), 358-370.
Federici BA. 1998. Naturally occurring baculoviruses for insect pest control. In: FR Hall and JM Julius. Biopesticides Use and Delivery. Humana Press. Totowa, New Jersey.
Fleisher M. 2009. Nutritional support for ultraviolet protection, aging skin, rosacea and other dermatological concerns.http://cpmedical.net/ articles.aspx. [27 Januari 2010]
Goulson D, AM Martinez, WHO Huges and T Williams. 2000. Effect of optical brighteners used in bio pesticide formulations on the behaviour of pollinators. Biological Control 19(3), 232-236.
Goulson D, LC Derwent, DI Penagos and T Williams. 2003. Effect of optical brighteners included in biopesticide formulations on the growth of crops. Agriculture Ecosystems & Environment 95, 235-240.
Griego VM, ME Martignoni and AE Claycomb. 1985. Inactivation of nuclear polyhedrosis virus (baculovirus subgroup A) by monochromatic UV radiation. Applied and Environmental Microbiology 49(3), 709-710.
Hamm JJ, LD Chandler and HR Sumner. 1994. Field tests with fluorescent brightener to enhance infectivity of fall armyworm (Lepidoptera: Noctuidae) nuclear polyhedrosis virus. Florida Entomologist 77(4), 425-434.
Hunter-Fujita FR, RF Entwistle, HF Evans and NE Crook. 1998. Insect Viruses and Pest Management. John Wiley & Sons, Inc., 605 Third Avenue, New York.
Ignoffo CM, BS Shasha and M Shapiro. 1991. Sunlight ultraviolet protection of Heliothis nuclear polyhedrosis virus through starch-encapsulation technology. Journal of Invertebrate Pathology 57', 134-136.
Im KK and BP Maliakel. 2007. Curcumin: a natural yellow pigment with great potential. AgroFOOD industry hi-tech Anno 18 (5).
Kao SS, WT Hsia and LH Huang. 1991. Effectiveness of adjuvants for nuclear polyhedrosis virus against the beet armyworm Spodoptera exigua (Lepidoptera: Noctuidae). Chinese Journal of Entomology 11, 330-334.
Katagiri Y, Y Hashidoko and S Tahara. 2002. Localization of flavanoids in the yellow lupin seedlings and their UV-Babsorbing potential. Z. Naturforsch 57c, 811-816.
Kootstra A. 1994. Protection from UV-B-induced DNA damage by flavanoids. Plant Molecular Biology 26, 771-774.
Lasa R, C Ruiz-Portero, MD Alcazar, JE Belda, P Caballero and T William. 2007. Efficacy of optical brightener formulations of Spodoptera exigua multiple nucleopolyhedrovirus (&MNPV) as a biological in greenhouse of Southern Spain. Biological Control 40, 89-96.
Martignoni ME and PJ Iwai. 1985. Laboratory evaluation of new ultraviolet absorbers for protection of Douglas-fir Tussock moth (Lepidoptera: Lymantriidae) baculovirus. Journal of Econonomic Entomology 78,982-987.
Martin HD, S Beutner, S Frixel, B Bloedorn, H Blanco, B Mayer, AP Galvez, C Ruck, M Schmidt, S Sell, T Hoffmann, P Noack, I Schuelke, N Kiesendahl, R Scherrers, H Sies, W Stahl, H Ernst, S Haremza and R Walsh. 2003. Modified flavanoids as strong photoprotecting UV-absorbers and antioxidants. Chemische Vereniging 1,288-291.
Martinez AM, O, Simon T Williams and P Caballero. 2003. Effect of optical brighteners on the insecticidal activity of a nucleopolyhedrovirus in three instars of Spodoptera frugiperda. Entomologia Experimentalis et Applicata 109, 139-146.
Martinez AM, P Caballero and T Williams. 2004a. Effect of an optical brightener on the development, body weight and sex ratio of Spodoptera frugiperda (Lepidoptera: Noctuidae). Biocontrol Science and Technology 14(2), 193-200.
Martinez AM, P Caballero, M Villanueva, N Miralles, IS Martin, E Lopez and T Williams. 2004b. Formulation with an optical brightener does not increase probability of developing resistance to Spodoptera frugiperda nucleopolyhedrovirus in the laboratory. Journal of Economic Entomology 97(4), 1202-1208.
Mehrvar A, RJ Rabindra, K Veenakumari and GB Narabenchi. 2008. Evaluation of adjuvants for increased of HearNPV against Helicoverpa armigera (Hubner) using suntest machine. Journal of Biological Sciences 8, 534-541.
Mehrvar A. 2009. Persistence of different geographical isolates of Helicoverpa armigera nucleopolyhedrovirus in two types of soils under different conditions. Journal of Biological Sciences 9(3), 264-267.
Mclntosh AH, JJ Grasela, L Lua and SC Braunagel. 2004. Demonstration of the effects of fluorescent proteins in baculoviruses exposed to ultraviolet light inactivation. Journal of Insect Science 4(31). 9 pp.
Mondragon G, S Pineda, A Martinez and AM Martinez. 2007. Optical brightener Tinopal CHOI as an ultraviolet protectant for a nucleopolyhedrovirus. Community Agriculture and Applied of Biological Science 72(3), 543-547.
Monobrullah Md. 2003. Optical brighteners-pathogenicity enhancers of entomopathogenic viruses. Current Science 84 (5), 640-645.
Murillo R, R Lasa, D Goulson, T Williams, D Munoz and P Caballero. 2003. Effect of tinopal LPW on the insecticidal properties and genetic stability of the nucleopolyhedrovirus of Spodoptera exigua (Lepidoptera: Noctuidae). Journal of Economic Entomology 96(6), 1668-1674.
Samsudin. 1999. Karakterisasi virus patogen dari ulat bawang Spodoptera exigua (Lepidoptera: Noctuidae) isolat Indonesia. Tests Program Pascasarjana. Institut Pertanian Bogor.
Shepard EF. 1994. Characterization of Chinese and Korean isolates of a granulosis virus of the diamonback Moth, Plutella xylostella (L.) (Lepidoptera: Yponomeutidae). A Dissertation Presented to the Graduate School. Clemson University, USA.
Shapiro M, Salamouny SE and BM Shepard. 2008. Green tea extracts as ultraviolet protectants for the beet armyworm, Spodoptera exigua, nucleopolyhedrovirus. Biocontrol Science and Technology 18, 591-603.
Takatsuka J and Y Kunimi. 2002. Lethal effects of Spodoptera exigua nucleopoly- hedrovirus isolated in Shiga Prefecture, Japan, on larvae of the beet armyworm, Spodoptera exigua (Lepidoptera: Noctuidae). Applied of Entomological Zoology 37(1), 93-101.
Tarigan J Br, CF Zuhro dan H Sihotang. 2008. Skrining fitokimia tumbuhan yang digunakan oleh pedagang jamu gendong untuk merawat kulit wajah di Kecamatan MedanBaru. Jumal Biologi Sumatera 3, 1-6.
Trizelia. 2005. Cen dawan Entomopatogen Beauveria bassiana (Bals.) Vuill. (Deuteromycotina: Hyphomycetes): keragaman genetic, karakterisasi fisiologis, dan virulensinya terhadap Croccidolomia pavonana (F.) (Lepidoptera: Pyralidae). Disertasi Sekolah Pascasarjana IPB. 125 h.
Vickery ML and B Vickery. 1981. Secondary Plant Metabolism. The Macmillan Press.
Young SY. 2000. Persistence of viruses in the environment. www, agctr. Isu.edu/s265/ young.htm.
Refbacks
There are currently no refbacks.