SIFAT ANTIOKSIDAN, KANDUNGAN FENOLAT TOTAL dan FLAVONOID TOTAL EKSTRAK KULIT BATANG MERTAPANG (Terminalia copelandii Elmer)
10.14203/beritabiologi.v11i1.1884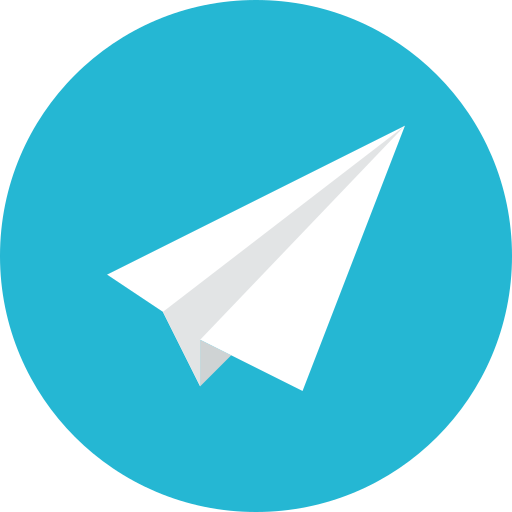 |
Abstract views:
655
|
PDF views:
530
Abstract
The antioxidant properties of methanolic extract of T. copelandii Elmer bark have been evaluated by using free radical (DPPH) scavenging assay, reduction power and ß-caroten bleaching assay. Ascorbic acid (vitamin C) and "butylated hydroxytoluene" (BHT) were used as positive control or antioxidant standard. Total phenolic content was estimated by using Folin-Ciocalteu reagent and expressed in gallic acid (Gallic Acid Equivalent), while total flavonoid content was estimated by using aluminium chloride reagent and expressed in routine (Routine Equivalent). The result shows antiradical activity of extract on concentration 40 µg/ml was 89.96%, lower than vitamin C (95.61%) but higher than BHT ((52.25%). The reducing power of extract on concentration 50 µg/ml has absorbance value 0.644 lower than vitamin C (0.769), but higher than BHT (0.475). During 2 hours incubation, extract on concentration 50 µg/ml inhibited ß-caroten bleaching 69.46% higher than control negative (35.81%), but lower than BHT (85.99%). Estimation of total phenolic and total flavonoid content showed that extract contained 350.40 µg (GAE)/g extract and 277.50 µg (RE)/g extract respectively. The antioxidant properties may be attributed to the presence of phenolic and flavonoid compounds present in the extract.
Keywords
Mertapang, Terminalia copelandii Elmer, antioxidant, phenolic, flavonoid.
References
Abu Bakar MF, M Mohamed, A Rahmat and J Fry. 2009. Phytochemicals and antioxidant activity of different parts of bambangan (Mangifera pajang) and tarap (Artocarpus odoratissimus). Food Chemistry 113, 479–483.
Alfarabi M. 2010. Kajian Antidibetogenik Ekstrak Daun Sirih Merah (Piper crocatum) In-vitro. Thesis. Sekolah Pascasarjana, Institut Pertanian Bogor.
Arya V and JP Yadav. 2011. Antioxidant properties of the methanol extracts of the leaves, seeds and steam of Cassia occidentalis. Research Journal of Medicinal Plant 5(5), 547-556.
Cheng HY, TC Lin, KH Yu, CM Yang and CC Lin. 2003. Antioxidant and free radical scavenging actiivties of Terminalia chebula.Biol. Pharm. Bull.26(9),1331-1335.
Conforti F, S Sosa, M Marrelli, F Menichini, GA Statti, D Uzunov, A Tubaro, F Menichini and RD Loggia. 2008. In vivo anti-inflammatory and in vitro antioxidant activities of Mediterranean dietary plants. Journal of Ethnopharmacology116, 144–151.
Geckil H, B Ates, G Durmaz, S Erdogan and I Yilmaz. 2005. Antioxidant, free radical scavenging and metal chelating characteristic of propolis. American Journal of Biochemistry and Biotechnology1 (1),27-31.
Gülçin I, R Elias, A Gepdiremen, L Boyer and E Köksal. 2007. A comparative study on the antioxidant activity of fringe tree (Chionanthus virginicus L) extracts. African journal of Biotechnology6(4),410-418.
Ismail A and TS Hong. 2002. Antioxidant activity of selected commercial seaweeds. Mal J Nutr. 8(2), 167-177.
Khan RA, MR Khan, S Sahreen and M Ahmmed. 2012. Evaluation of phenolic content and antioxidant activity of various solvent extract of Sonchus asper (L.) Hill. Chemistry Central Journal, 6:12
Kinoshita S, Y Inoue, S Nakama, T Ichiba and Y Aniya. 2007. Antioxidant and hepatoprotective actions of medicinal herb, Terminalia catappa L. from Okinawa Island and its tannin corilagin. Phytomedicine14 (11), 755–762.
Kris-Etherton PM, M Lefevre, GR Beecher, MD Gross, CL Keen and TDEtherton. 2004. Bioactive compounds in nutrition and health-research methodologies for establishing biological function: the antioxidant and antiinflammatory effects of flavonoids on atherosclerosis. Annual Review of Nutrition24, 511–538.
Mathew S and TE Abraham. 2006. Studies on the antioxidant activity of cinnamon (Cinnamomum verum) bark extract, through various in vitro models. Food Chemistry 94, 520-528.
Miller NJ and CA Rice-Evans. 1997. Factors influencing the antioxidant activity determined by the ABTS radical cation assay. Free Radical Res. 26, 195-199.
Nagappa AN, PA Thakurdesai, NV Raob and J Singh. 2003. Antidiabetic activity of Terminalia catappa Linn.fruits. Journal of Ethnopharmacology88, 45–50.
Nampoothiri SV, A Prathapan, OL Cherian, KG Raghu, VV Venugopalanand A Sundaresan. 211. In vitro antioxidant and inhibitory potential of Terminalia bellerica and Emblica officinalis fruits against LDL oxidation and key enzymes linked to type 2 diabetes. Food Chem. Toxicol.49(1),125-131.
Orak HH. 2006. Total antioxidant activities, phenolics, anthocyanins, poly-phenoloxidase activities in red grape varieties. Electronic Journal of Polish Agricultural Universities, Food Science and Technology 9(1), 118.
Ribeiro SMR, LCA Barbosa, J Queiroz, HM Knodler and A Schieber. 2008. Phenolic compounds and antioxidant capacity of Brazilian mango (Mangifera indica L.) varieties. Food Chemistry, 110: 620–626.
Robards K, PD Prenzler, G Tucker, P Swatsitang and W Glover. 1999. Phenolic compounds and their role in oxidative processes in fruits. Food Chem. 66, 401-436.
Rohman A, S Riyanto, N Yuniarti, WR Saputra, R Utami and W Mulatsih. 2010. Antioxidant activity, total phenolic, and total flavonoic of extracts and fractions of red fruit (Pandanus conoideus Lam). International Food Research Journal17,97-106.
Sabu MC and R Kuttan. 2009. Antidiabetic and antioxidant activity of Terminalia bellerica Roxb. Indian Journal of experimental Biology47,270-275.
Sanchez-Moreno C, JA Larrauri and F Saura-Calixto. 1998. A procedure to measure the antiradical efficiency of polyphenols. J. Sci. Food and Agric. 76, 270-276.
Refbacks
There are currently no refbacks.