PENGARUH PELARUT PARTISI PADA KANDUNGAN FENOLAT TOTAL DAN AKTIVITAS ANTIOKSIDAN EKSTRAK KULIT BATANG Toona sinensis
10.14203/beritabiologi.v14i2.1851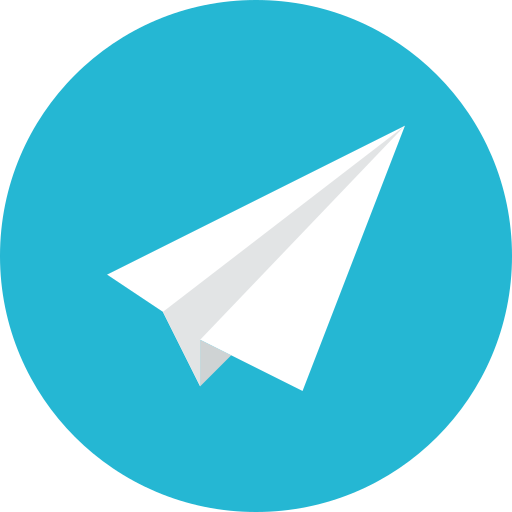 |
Abstract views:
390
|
PDF views:
524
Abstract
Toona sinensisis a plant species included in Meliaceae family.In China, the leaves of T. sinensis are used in Chinese traditional and herbal drugs for the treatment of rheumatoid arthritis, urethritis,gastric ulcer, enteritis, diarrhea, chronic dysentery,itching, andcancer. Barkis the part of plant that contains phenolic compounds. Phenolic compounds have redox properties that can act as a reducing agent or hydrogen donor so its have antioxidant properties. In this study, four types of solvent were used for partition of T. sinensis bark extract.The fractions were used to examine the effects of solvents on total phenolic content sand antioxidant activity. Total phenolic content of fractions was determined using Folin-ciocalteu reagent while antioxidant activity was carried out using phosphomolybdenum, 1,1-diphenyl-2-picryl hydrazyl (DPPH) radical scavenging, ferric reducing power and ß-carotene bleaching assay. Results showed that ethyl acetate fraction has the highest content of total phenolic compound (36,42 ± 0,05 mg GAE/g) and the stronggest of antioxidant activity on total antioxidant (34,44 ± 0,03mg AAE/g), DPPH radical scavenging (IC50= 35,23 µg/mL), ferric reducing power (IC50=128,55 µg/mL) and ß-carotene bleaching assay (IC50 fraksi (125,62 µg/mL). Instead of n-hexane fraction has the lowest content of total phenolic compound and the weakest of antioxidant activity of all antioxidant activity assay. It can be concluded that the difference in the polarity of the solvent partitioning lead to differences in total phenolic content and antioxidant activity.
Keywords
Toona sinensis, partition solvent, phenolic compound, antioxidant activity
References
Ardekani M R S, M Hajimahmoodia, M R Oveisi, N Sadeghi, B Jannat, A M Ranjbara, N Gholamb and T Moridi. 2011. Comparative Antioxidant Activity and Total Flavonoid Content of Persian Pomegranate (Punica granatum L.) Cultivars. Iranian Journal of Pharmaceutical Research 10 (3), 519-524.
Chen C, Z Tong, D Liao, Y Li,G Yang and M Li. 2014. Chemical Composition and Antimicrobial and DPPH Scavenging Activity of Essential Oil of Toona sinensis (A. Juss.) Roem from China. Bioresources 9(3), 5262-5278.
Dimitrios B. 2006. Sources of natural phenolic antioxidants. Trends In Food Science and Technology 7, 505–512.
Edmonds JM and M Staniforth. 1998. Toona sinensis: Me-liaceae. Curtis's Botanical Magazine 15, 186-193.
Gülçin I, R Elias, A Gepdiremen, L Boyer and E Köksal. 2007. A comparative study on the antioxidant activity of fringe tree (Chionanthus virginicus L) extracts. African Journal of Biotechnology6(4), 410-418.
Hemali P and C Sumitra. 2014. Evaluation of antioxidant efficacy of different fractions of Tagetes erecta L. Flowers. Journal of Pharmacy and Biological Sciences 9(5), 28-37.
Hseu YC, SC Chen, WH Lin, DZ Hung, MK Lin, YH Kuoe, MT Wang, HJ Cho, L Wang and HL Yang, 2011. Toona sinensis (leafextracts) inhibit vascular endothelial growth factor (VEGF) –inducedangiogenesisin vascular endothelialcells. Journal of Ethnopharmacology, 134(1), 111-121.
Ionic? M E, V Nour and I Trandafir. 2012. Polyphenol content and antioxidant capasity of Goji fruits (Lycium chinense) as affected by the extraction solvents. South Western Journal of Horticulture, Biology and Environment 3(2), 121-129.
Jothy S L, Z Zuraini and S Sasidharan. 2011. Phytochemicals screening, DPPH free radical scavenging and xanthine oxidase inhibitiory activities of Cassia fistula seeds extract. Journal of Medicinal Plants Research 5(10), 1941-1947.
Kaneria M, M Bapodara, S Chanda. 2012. Effect of extraction techniques and solvents on antioxidant activity of pomegranate (Punica granatum L.) leaf and stem. Food Analytical Methods5, 396-404.
Koffi E, T Sea, Y Dodehe and S Soro. 2010. Effect of solvent type on extraction of polyphenols from twenty three Ivorian plants. Journal of Animal and Plant Sciences 5(3),550-558.
Maisarah A M, A B Nurul, R Asmah and O Fauziah. 2013. Antioxidant analysis of different parts of Carica papaya. International Food Research Journal20(3), 1043-1048.
Nishaa S, M Vishnupriya, JM Sasikumar, HP Christabel, VK Gopalakrishnan. 2012. Antioxidant Activity of Etha-nolic Extract of Maranta arundinacea L Tuberous Rhi-zomes. Asian Journal of Pharmaceutical and Clinical Research 5(4), 85-88.
Nur Syukriah A R, M S Liza, Y Harisun and A A M Fadzillah. 2014. Effect of solvent extraction on antioxidant and antibacterial activities from Quercus infectoria (Manjakani). International Food Research Journal 21(3), 1067-1073.
Orak HH. 2006. Total antioxidant activities, phenolics, anthocyanins, polyphenoloxidase activities in red grape varieties. Electronic Journal of Polish Agricultural Universities, Food Science and Technology 9(1), 118.
Prieto P, M Pineda and M Aguilar. 1999. "Spectrophotometric quantitation of antioxidant capacity through the formation of a phosphomolybdenum complex : specific application to the determination of vitamin E". Analytical Biochemistry 269(2), 337–341.
Regina A, Y Lisnawati dan Maimunah. 2008. Penentuan Aktivitas Antioksidan, Kadar Fenolat Total dan Likopen pada Buah Tomat. Jurnal Sains dan Teknologi Farmasi, 13(1): 1-9.
Supardy N A, D Ibrahim, S F Sulaiman and N A Zakaria. 2011. Free Radical Scavenging Activity, Total Phenolic Content and Toxicity Level of Halimeda discoidea (Decaisne) Extracts (Malaysia's Green Macroalgae). International Journal of Pharmacy and Pharmaceutical Sciences 3(5), 397-402.
Wang L and X Li. 2011. Antioxidant Activity of Durian (Durio zibethinus Murr.) Shell In vitro.Asian Journal Pharmaceutical and Biology Research 1(4), 542-551.
Zhu Q Y, R M Hackman, J L Ensunsa, R R Holt and C L Keen. 2002. Antioxidative Activities of Oolong Tea. Journal of Agricultural and Food Chemistry 50, 6929-6934.
Refbacks
There are currently no refbacks.