AUTEKOLOGI PERTUMBUHAN PINUS (Pinus merkusii Junghuhn et de Vriese) PASKA ERUPSI DI GUNUNG GALUNGGUNG, KABUPATEN TASIKMALAYA JAWA BARAT
10.14203/beritabiologi.v14i3.1827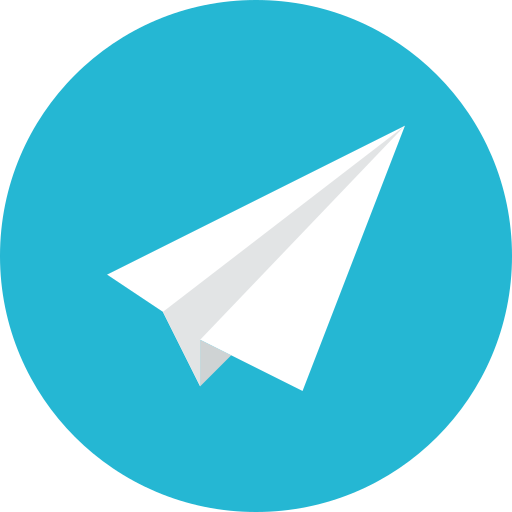 |
Abstract views:
3127
|
PDF views:
3366
Abstract
Galunggung Mountain forest area in West Java of post eruption 1982 may served as a natural laboratory for studying plant development and plant growth, including pine trees. Pine trees that were planted by Perhutani at Galunggung had high prospect although they were planted at degraded areas and poor nutrient. Experimental plots were set up in two different locations at Mount Galunggung. Trunk diameter, tree height, total height, soil humidity and soil pH was measured for all pine trees inside the plot at each subplot. All measured parameters resulted in varied values with varied deviation standard. Measurement of trunk diameter, branches height and total height of pine trees in Mount Galunggung suggested that their growth rate was slow and no significant correlation among them.
Keywords
autecological study, Galunggung, growth, Pine.
References
Cahyono SA. 2011. Faktor-faktor Yang Mempengaruhi Petani Menyadap Pinus di Kawasan Hutan Dengan Tujuan Khusus (KHDTK) Gembong. Tekno Hutan Tanaman 4 (2), 49–56.
Badan Penelitian dan Pengembangan Kehutanan. Kementrian Kehutanan. Bogor.
De Bell DS, R Singleton, CA Harrington and BL Gartner. 2002. Wood Density and Fiber Length in Young Populus Stems; Relation to Clone, Age, Growth Rate and Prunning. Wood and Fiber Science. Journal of The Society of Wood Science and Technology 34, 537-549.
Fitter AH dan RKM Hay. 1992. Environmental Physiology of Plant, 421. Department of Biology University of York, England.
Haygreen JG, and JL Bowyer. 1982. Forest product and wood science, An Introduction, 495. Iowa State University Press, Ames, Iowa.
Heyne K. 1987. Tumbuhan Berguna Indonesia II, 118. Badan Litbang Kehutanan. Departemen Kehutanan. Jakarta.
Hidayat J dan CP Hansen. 2001. Informasi Singkat Benih. Direktorat Perbenihan Tanaman Hutan. Bandung. http:// Indonesia Forest Seed Project.com (Diunduh 14 Mei 2015).
IUCN (International Union for Conservation of Nature and Natural Resources). 2006. The IUCN Red List of Threatened Species. http://www.iucnredlist.org (Diunduh 20 Maret 2013).
Jariah NA. 1998. Manfaat Sosial Ekonomi Penyadapan pinus Terhadap Peningkatan PendapatanPetani Penyadap: Studi Kasus di Desa Burat, RPH Gebang. BKPH Purworejo, KPH Kedu Selatan. Jurusan Manajemen Hutan, Fakultas Kehutanan. Universitas Gadjah Mada. Yogyakarta. [Skripsi].
Karnasudirdja S dan K Kadir. 1989. Suatu kajian mengenai kegunaan jenis kayu HTI untuk pertukangan. Prosiding Diskusi Sifat dan Kegunaan Jenis Kayu HTI. Badan Penelitian dan Pengembangan Kehutanan. http://www.forda-mof.org (Diunduh 20 Maret 2013).
Kartawinata K. 2013. Diversitas Ekositem Alam Indonesia: Ungkapan Singkat dengan Sajian Foto dan Gambar, 124. LIPI Press-Yayasan Obor Indonesia. Jakarta.
Loveless AR. 1991. Prinsip-Prinsip Biologi Tumbuhan Untuk Daerah Tropik 2, Terjemahan: Kuswata Kartawinata, Sarkat Danimiharja dan Usep Sutisna, 408. PT. Gramedia. Pustaka Utama. Jakarta.
Marisa H. 1990. Pengaruh Ekstrak Daun pinus (Pinus merkusii Jungh. et de Vriese) terhadap Perkecambahan dan Pertumbuhan Vegetatif Tanaman Kedelai (Glycine max (L.) Merr.). Pasca Sarjana Biologi. Institut Teknologi Bandung. Bandung. [Thesis].
Martawijaya A, I Kartasujana, YI Mandang,SA Prawira,K Kadir. 1989. Atlas Kayu Indonesia. Jilid II, 96. Badan Penelitian dan Pengembangan Kehutanan. Bogor.
Masano. 1991. Percobaan Penanaman Shorea johorensis Dalam Berbagai Lebar Jalur di Kebun Percobaan Haur Bentes, Jawa Barat. Buletin Penelitian Hutan 540, 25–34. Pusat Penelitian dan Pengembangan Hutan. Bogor.
Nyland RD. 1996. Silviculture Concepts and Applications, 633. The McGraw-Hill Companies. Inc. New York. Sallata KM. 2013. Pinus (Pinus merkusii Jungh et de Vriese) dan Keberadaanya di Kabupaten Tana Toraja, Sulawesi Selatan. Info Teknis Eboni 10(2), 85 – 98.
Schmidt FH and JHA Ferguson. 1951. Rainfall types based on wet and dry period ratios for Indonesia with western New Guinea, 18. Djawatan Meteorologi dan Geofisika. Jakarta.
Siswantoro J. 1993. Studi Pengaruh Umur, Bonita, dan Kerapatan Bidang Dasar pada Produksi Getah pinus merkusii per Satuan Luas di RPH Loano BKPH Purworejo KPH Kedu Selatan. Fakultas Kehutanan, Universitas Gadjah Mada. [Skripsi].
Suharlan AK, Sumarna dan J Sudiono. 1993. Tabel tegakan sepuluh jenis kayu industri. Pusat Penelitian dan Pengembangan Hutan. https://books.google.co.id (Diunduh 20 Maret 2013).
Sutanto A. 2002. Suksesi Vegetasi Jenis Pohon dan Tumbuhan Bawah Pasca Letusan Gunung Galunggung. Jurusan Managemen Hutan. Fakultas Kehutanan. Institut Pertanian Bogor. [Skripsi].
Vanclay JK. 1994. Modelling forest growth and yield: applications to mixed tropical forest, 312. CAB International. Wallingford. UK.
Refbacks
There are currently no refbacks.