JAMUR ENTOMOPATOGEN DAN AKTIVITAS ENZIM EKSTRASELULERNYA
10.14203/beritabiologi.v14i2.1818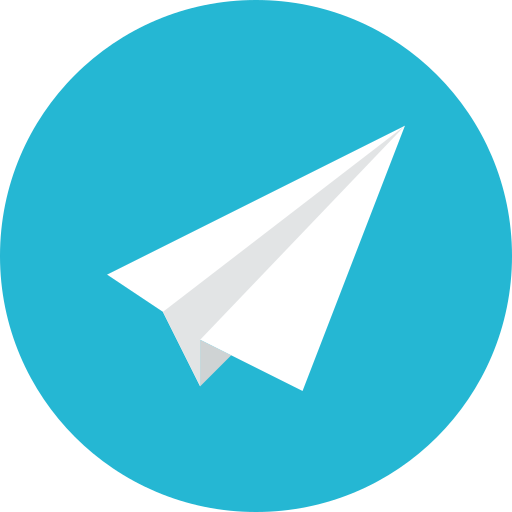 |
Abstract views:
1127
|
PDF views:
1527
Abstract
Isolation of entomopathogenic fungi and their extracellular enzyme activity from rhizosphere soil were carried out. Soil samples were collected from rhizosphere under Arecaceae plant collection and a shrub in Bogor Botanic Garden, West Java; and another samples were gathered from forest floor on peat land in Sebangau National Park, Central Kalimantan. Insect bait method was used to catch fungi from soil samples by using Coptotermes sp. termites and Xystrocera festiva larva in the laboratory. A total of 38 fungal isolates belonging to 18 species and 12 genera were successfully isolated and identified. Isolated fungi were dominated by Deuteromycotina; and Fusarium is the most common (5 species). Peat and Pinanga coronata rhizospheres; and termites bait gave the highest fungal diversity of 9 species respectively. All fungal isolates did not indicate chitinase activity, but 60.53 %, 10.53 % and 13.16 % had both of lipase and protease; lipase and protease activities, respectively. Only 15.79 % fungal isolates were negatively in lipase or protease activities.
Keywords
insect-associated fungi, chitinase, lipase, protease
References
Aboul-Nasr MB, ANA Zohri and EM Amer. 2013. Enzymatic and toxigenic ability of opportunistic fungi contaminating intensive care units and operation rooms at Assiut University Hospitals, Egypt. Springerplus 2, 347. doi: 10.1186/2193-1801- 2-347.
Bhale UN and JN Rajkonda. 2012. Enzymatic activity of Trichoderma species. Novus Natural Science Research 1(4), 1-8.
Cherry AJ, P Abalo and K Hell. 2005. A laboratory assess-ment of the potential of different strains of the ento-mopathogenic fungi Beauveria bassiana (Balsamo) Vuillemin and Metarhizium anisopliae (Metschnikoff) to control Callosobruchus maculatus (F.) (Coleoptera: Bruchidae) in stored cowpea. Journal of Stored Products Research 41(3), 295-309.
Cuervo-Parra JA, M Ramírez-Suero, V Sánchez-López and M Ramírez-Lepe. 2011. Antagonistic effect of Trichoderma harzianum VSL291 on phytopathogenic fungi isolated from cocoa (Theobroma cacao L.) fruits. Afr ican Journal of Biotechnology 10(52), 10657-10663.
de Souza OF and VK Brown. 2009. Effects of habitat fragmentation on Amazonian termite communities. Journal of Tropical Ecology 10(2), 197-206. doi:10.1017/S0266467400007847.
de Vasconcelos WE, MS Rios, AH de Sousa, EV de Medeiros,GM da Costa Silva and PB Maracajá. 2003. Caracterização bioquímica eenzimática de Cunninghamella isoladas de manguezal. Revista De Biologia E Ciencias Da Terra 3(2-2o).
Di Pietro A, M Lorito, CK Hayes, RM Broadway and GE Harman. 1993. Endochitinase from Gliocladium virens: isolation, characterization and synergistic antifungal activity in combination with gliotoxin. Phytopathology 83, 308-313.
Domsch KH, W Gams and T Anderson. 1980. Compendium of Soil Fungi Vol I. London: Academic Press.
Dong JY, HP He, YM Shen and KQ Zhang. 2005. Nemati-cidal epipolysulfanyldioxopiperazines from Gliocladium roseum. Journal of Natural Products 68(10), 1510-1513.
Esfahani MN and BA Pour. 2006. The effects of Paecilomyces lilacinus on the pathogenesis of Meloidogyne javanica and tomato plant growth parameters. Iran Agricultural Research 24(2), 67-75.
Fang W, B Leng , Y Xiao, K Jin, J Ma, Y Fan, J Feng, X Yang, Y Zhang and Y Pei. 2005. Cloning of Beauveria bassiana chitinase gene bbchit1 and its application to improve fungal strain virulence. Applied and Environ-mental Microbiology 71(1), 363-370.
Feng M. 1998. Reliability of extracellular protease and lipase activities of Beauveria bassiana isolates used as their virulence indices. Wei Sheng Wu Xue Bao 38(6), 461-467.
Ferron P. 1985. Fungal control. In Comprehensive Insect Physiology Biochemistry and Pharmacology (G. A. Kerkut and L. I. Gilbert, eds.) Vol. 12, 313-346. Pergamon Press, Oxford.
Fiedler Z and D Sosnowska. 2007. Nematophagous fungus Paecilomyces lilacinus (Thom) Samson is also a biological agent for control of greenhouse insects and mite pests. Bio Control 52, 547-558.
Forlani L, N Pedrini and MP Juárez. 2011. Contribution of the horizontal transmission of the entomopathogenic fungus Beauveria bassiana to the overall performance of a fungal powder formulation against Triatoma infestans. Research and Reports in Tropical Medicine 2, 135-140.
Freire DMG, GL Sant'Anna Jr. and TLM Alves. 1999. Mathematical modeling of lipase and protease production by Penicillium restrictum in a batch fermenter. Applied Biochemistry and Biotechnology 79(1-3), 845-855.
Freymann BP, R Buitenwerf, O Desouza, and Olff. 2008. The importance of termites (Isoptera) for the recycling of herbivore dung in tropical ecosystems: a review. European Journal of Entomology 105(2), 165-173. doi:10.14411/eje.2008.025.
Galper S, E Cohn, Y Spiegel and I Chet. 1991. A Collagenolytic fungus, Cunninghamella elegans, for biological control of plant-parasitic nematodes. The Journal of Nematology 23(3), 269-274.
Gerrardo AM, CCL Lastra, SA Pelizza and JJ Garcia. 2006. Isolation of Paecilomyces lilacinus (Thom) Samson (Ascomycota: Hypocreales) from the chagas disease vector Triatoma infestans Klug (Hemiptera: Reduviidae) in an endemic area in Argentina. Mycopathologia 162, 369-372.
Gkargkas K, D Mamma, G Nedev, E Topakas, P Christakopoulos, D Kekos and BJ Macris. 2004. Studies on a N-acetyl--d-glucosaminidase produced by Fusarium oxysporum F3 grown in solid-state fermentation. Process Biochemistry 39, 1599-1605.
Gokce A and MK Er. 2005. Pathogenicity of Paecilomyces spp. to the glass house white fly, Trialeurodes vaporariorum, with some observations on the fungal infection process. Turkish Journal of Agriculture and Forestry 29, 331-339.
Gunde-Cimerman N, P Zalar and S Jeram. 1998. Mycoflora of cave cricket Troglophilus neglectus cadavers. My-cophatologia 141, 111-114.
Gutiérrez FP, YS Osorio, JC Osorno and SU Soto. 2003. Susceptibility of Rhodnius pallescens (Hemiptera: Reduviidae) of fifth instar nymph to the action of Beauveria spp. Entomotropica 18(3), 163-168.
Hartung and Lugo. 1996. Fusarium solani invader of the eggs of the insect Panstrongylus geniculatus in a vivarium. Mycopathologia 135(3), 183-185.
Hasan S and C Vago. 1972. The pathogenicity of Fusarium oxysporum to mosquito larvae. Journal of Invertebrate Pathology 20, 268-271.
Hasan WA, Assaf LH and Abdullah SK. 2012. Occurrence of entomopathogenic and other opportunistic fungi in soil collected from insect hibernation sited and evaluation of their entomopathogenic potential. Bulletin of the Iraq Natural History Museum 12(1), 19-27.
Jha DK, GD Sharma and RR Mishara. 1992. Ecology of soil microflora and mycorrhizal symbionts. Biology and Fertility of Soils 12, 272-278.
Keller S and G Zimmerman. 1989. Mycopathogens of soil in sects. In: Fungus insect interactios. Wilding, N, Collins MN, Hammond PM, Webber JF (eds), 240-270. Academic Press, London.
Kiewnick S and RA Sikora. 2006. Evaluation of Paecilomyces lilacinus strain 251 for the biological control of the northern rootknot nematode Meloidogyne hapla Chitwood. Nematology 8(1), 69-78.
Kulkarni NS and S Lingappa. 2002. Pathogenicity of entomopathogenic fungus, Nomuraea rileyi (Farlow) Samson on lepidopterous pests. Karnataka Journal of Agricultural Sciences. 15(2), 293-298.
Latifian M and B Rad. 2012. Pathogenicity of the entomopathogenic fungi Beauveria bassiana (Balsamo) Vuillmin, Beauveria brongniartii Saccardo and Metarhizium anisopliae Metsch to adult Oryctes elegans Prell and effects on feeding and fecundity. International Journal of Agriculture and Crop Sciences 4(14), 1026-1032.
Lingappa Y and JL Lockwood. 1962. Chitin medium for selective isolation and culture of Actinomycetes. Phytopathology 52, 317-323.
Liu C, Y Matsushita, K Shimizu, K Makimura and K Hasumi. 2007. Activation of prothrombin by two subtilisin like serine proteases from Acremonium sp. Biochemical and Biophysical Research Communications 358(1), 356-362.
Majumdar A, MA Boetel and ST Jaronski. 2008. Discovery of Fusarium solani as naturally occurring pathogen of sugarbeet root maggot (Diptera: Ulidiidae) pupae: Prevalence and baseline susceptibility. Journal of Invertebrate Pathology 97(1), 1-8.
Marannino P, C Santiago-Álvarez, E de Lillo and E Quesada-Moraga. 2006. A new bioassay method reveals pathogenicity of Metarhizium anisopliae and Beauveria bassiana against early stages of Capnodis tenebrionis (Coleoptera; Buprestidae). Journal of Invertebrate Pathology 93(3), 210-213.
Mishra VK. 2010. In-vitro antagonism of Trichoderma species against Pythium aphanidermatum. Journal of Phytology 2(9), 28-35.
Mnyone LL, MJ Kirby, DW Lwetoijera, MW Mpingwa, ET Simfukwe, BGJ Knols, W Takken and TL Russell. 2010. Tools for delivering entomopathogenic fungi to malaria mosquitoes: effects of delivery surfaces on fungal efficacy and persistence. Malaria Journal 9, 246. doi:10.1186/1475-2875-9-246.
Nahar P, V Ghormade and MD Deshpande. 2004. The extracellular constitutive production of chitin deacetylase in Metarhizium anisopliae: possible edge to entomopathogenic fungi in the biological control of insect pests. Journal of Invertebrate Pathology 85(2), 80-88.
Park J-O, JR Hargreaves, EJ McConville, GR Stirling, EL Ghisalberti and K Sivasithamparam. 2004.
Production of leucinostatins and nematicidal activity of australian isolates of Paecilomyces lilacinus (Thom) Samson. Letters in Applied Microbiology 38, 271-276.
Patidar P, D Agrawal, T Banerjee and S Patil. 2005. Optimisation of process parameters for chitinase production by soil isolates of Penicillium chrysogenum under solid substrate fermentation. Process Biochemistry 40(9), 2962-2967.
Paula AR, AT Carolino, CO Paula and RI Samuels. 2011. The combination of the entomopathogenic fungus Metarhizium anisopliae with the insecticide imidacloprid increases virulence against the dengue vector Aedes aegypti (Diptera: Culicidae). Parasites and Vectors 4, 8. doi:10.1186/1756-3305-4-8.
Pedrini N, R Crespo and MP Juarez. 2007. Biochemistry of insect epicuticle degradation by entomopathogenic fungi. Comparative biochemistry and physiology part C. Toxicology and Pharmacology 146(1-2), 124-137.
Pereira EO, A Tsang, TA McAllister and R Menassa. 2013. The production and characterization of a new active lipase from Acremonium alcalophilum using a plant bioreactor. Biotechnology for Biofuels 6, 111. doi:10.1186/1754-6834-6-111
Peterson MH and MJ Johnson. 1949. Delayed hydrolysis of butter fat by certain Lactobacilli and Micrococci isolated from cheese. Journal of Bacteriology 58, 701-708.
Ravensberg WJ. 2010. A Roadmap to the successful development and commercialization of microbial pest control products for control of arthropods, 1-8. Springer Dordrecht Hei-delberg London New York.
Ren QY, ZJ Liu, GQ Guan, M Sun, ML Ma, QL Niu, YQ Li, AH Liu, JL Liu, JFYang, H Yin and JX Luo. 2012. Laboratory evaluation of virulence of Chinese Beauveria bassiana and Metarhizium anisopliae isolates to engorged female Rhipicephalus (Boophilus) microplus ticks. Biological Control 63(2), 98-101.
Rustiguel CB, JA Jorge and LHS Guimarães. 2012. Optimization of the chitinase production by different Metarhizium anisopliae strains under solidstate fermentation with silkworm chrysalis as substrate using CCRD. Advances in Microbiology 2, 268-276.
Samek T, D Novotny and L Jankovsky. 2006. Infection of wintering pupae of horsechesnut leafminer Cameraria ohridella Deschka et Dimic. by Verticillium lecanii (Zimmerman) Viegas. Journal of Forest Science 52(3), 136-140.
Sandhu SS, AK Sharma, V Beniwal, G Goel, P Batra, A Kumar, S Jaglan, AK Sharma and S Malhotra. 2012. Mycobiocontrol of insect pests: Factors involved, mechanism and regulation. Journal of Pathogens http://dx.doi.org/10.1155/2012/126819.
Sanivada SK and M Challa. 2014. Mycolytic effect of extracellular enzymes of entomopathogenic fungi to Colletotrichum falcatum, red rot pathogen of sugarcane. Journal of Biopesticides 7(Sup), 33-37.
Scholte EJ, BGJ Knol, RA Samson and W Takken. 2004. En-tomopathogenic fungi for mosquito control: A review. Journal of Insect Science 4, 1-24.
Sen L, WU Xia, CAO Jun-zheng and W Feng-long. 2013. Bio-control potential of chitinase producing nematophagous fungus Acremonium implicatum against Meloidogyne incognita. Acta Phytopathologica Sinica 43(5), 509-517.
Siddiqui IA, AmerZareen, MJ Zaki and SS Shaukat. 2001. Use of Trichoderma species in the control of Meloidogyne javanica, root knot nematode in okra and mungbean. Pakistan Journal of Biological Science 4(7), 846-848.
Singh G and S Prakash. 2011. Studies on fungal cultural filtrates against adult Culex quinquefasciatus (Diptera: Culicidae) a vector of filariasis. Journal of Parasitology Research http://dx.doi.org/10.1155/2011/147373
Smith RJ, S Pekrul and EA Grula. 1981. Requirement for sequential enzymatic activities for penetration of the integument of the corn earworm Heliothis zea. Journal of Invertebrate Pathology 38, 335-344.
Stafford III KC and SA Allan. 2010. Field applications of entomopathogenic fungi Beauveria bassiana and Metarhi-zium anisopliae F52 (Hypocreales: Clavicipitaceae) for the control of Ixodes scapularis (Acari: Ixodidae). Journal of Medical Entomology 47(6), 1107-1115.
Sun BD, HY Yu, AJ Chen and XZ Liu. 2008a. Insect-associated fungi in soils of field crops and orchard. Crop Protection 27, 1421-1426.
Sun J, H Wang, F Lu, L Du and G Wang. 2008b. The efficacy of nematicidal strain Syncephalastrum racemosum. Annals of Microbiology 58(3), 369-373.
Sundaravadivelan C and MN Padmanabhan. 2014. Effect of mycosynthesized silver nanoparticles from filtrate of Trichoderma harzianum against larvae and pupa of dengue vector Aedes aegyptiL. Environmental Science Pollution Research International 21(6), 4624-4633.
Swer H, MS Dkhar and H Kayang. 2011. Fungal population and diversity in organically amended agricultural sois of Meghalaya, India. Journal of Organic System 6(2), 3-12.
Ugine TA, SP Wraight, M Brownbridge and JP Sanderson. 2005. Development of a novel bioassay for estimation of median lethal concentrations (LC50) and doses (LD50) of the entomopathogenic fungus Beauveria bassiana, against western flower thrips, Frankliniella occidentalis. Journal of Invertebrate Pathology 89, 210-218.
Ujjan AA and S Shahzad. 2012. Use of entomopathogenic fungi for the control of mustard aphid (Lipaphis erysimi) on canola (Brassica napus L.). Pakistan Journal of Botany 44(6), 2081-2086.
Zarrin M, B Vazirianzadeh, SS Solary, AZ Mahmoudabadi and M Rahdar. 2007. Isolation of fungi from housefly (Musca Domestica) in Ahwaz, Iran. Australian Journal of Botany 35(1), 69-77.
Refbacks
There are currently no refbacks.