HOW TO PREDICT THE BLOOMING OF THE GIANT CORPSE INFLORESCENCE Amorphophallus titanum (Becc.) Becc. ex Arcang [Prediksi Mekarnya Bunga Bangkai Raksasa Amorphophallus titanum (Becc.) Becc. ex Arcang]
10.14203/beritabiologi.v14i2.1815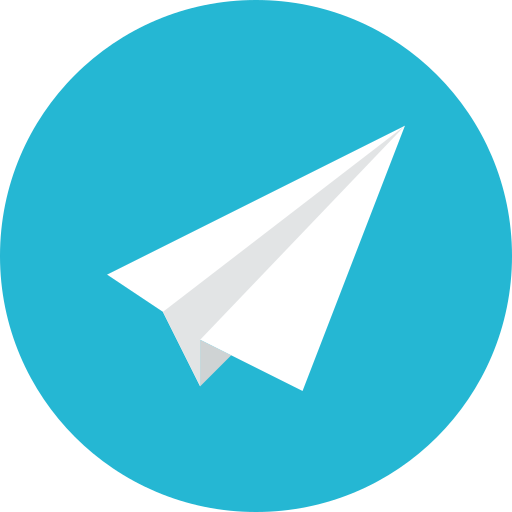 |
Abstract views:
399
|
PDF views:
446
Abstract
The giant corpse inflorescence (Amorphophallus titanum) is native to Indonesia. It is one of the flagships of The Center for Plant Conservation Bogor Botanic Gardens, Indonesian Institute of Sciences (LIPI) to raise public awareness for saving plants from extinction and caring the living environment. The blooming of the giant inflorescence attracts many visitors. Therefore, one of the research focuses of Amorphophallus titanum is how to predict the blooming-time in order to inform visitors earlier. The results of this study can be used as the basic information to predict the blooming of the inflorescences. Previous researchers had tried to predict the blooming based on firstly, the differential diagnostics of an inflorescence bud and leaf bud, and secondly, the growth pattern of the flowering bud from one individual sample only; whereas, our results suggested new findings. In this research, the prediction was examined from 2011-2012 on five individual samples planted in Bogor Botanic Gardens. We suggested that (1) the differential diagnostics of an inflorescence bud and leaf bud were not only based on the early bud shapes but also the growth rate, and (2) our results supported Lobin's findings by providing a statistical formula for growth pattern of the flowering bud.
Keywords
Amorphophallustitanum, Blooming, CorpseFlower, Prediction, TitanArum
References
Barthlott W, J Szarzynski, P Vlek, W Lobin and N Korotkova. 2008. Plant Biology: A Torch in the Rain Forest: Ther-mogenesis of the Titan Arum (Amorphophallus titanum), 1-7. German Botanical Society and The Royal Botanical Society of the Netherlands.
Gandawijaja D, S Idris, R Nasution, LP Nyman and J Arditti. 1983. Amorphophallus titanum Becc.: A Historical Re-view and Some Recent Observations. Annals of Botany 51, 269-278.
Graham C and JT Hadiah. 2004. Amorphophallus titanum Becc. Eksplorasi 4, 12-13.
Henry E and A Huntington.2013. The Titan Arum or "Corpse Flower" (Amorphophallustitanum). The Huntington Li-brary, Art Collections and Botanical Gardens.http://www.huntington.org/WebAssets/Templates/content.aspx?id=4162&terms=Titan%20Arum. (Accessed on 8th December 2013).
Kebun Raya Bogor Indonesia (KRBI). 2013. Bunga Berasap dari Kebun Raya Bogor.http://www.youtube.com/user/Bogorbotanicgardens?feature=sub_widget_1 (Accessed on 3rdFebruary 2014).
Kite GC, WLA Hetterscheid, MJ Lewis, PC Boyce, J Ollerton, E Cocklin, A Diaz and MSJ Simmonds. 1998. Repro-ductive Biology. In: Inflorescence Odours and Pollinators of Arum and Amorphophallus (Araceae). SJ Owen and PJ Rudall (Eds), 295-315. Royal Botanic Gardens, Kew.
Li H, G Zhu, PC Boyce, J Murata, WLA Hetterscheid, J Bogner and N Jacobson.2013. Araceae. Flora of China 23, 1, 3, 80. http://www.efloras.org/florataxon.aspx?flora_id=2&taxon_id=10056.(Accessed on 20th Novem-ber 2013).
Licht P. 2013. Titan Arum 2010: Little Stinker and Maladora.http://botanicalgarden.berkeley.edu/root_images/whats_happening/Titan%20Arum%202010/ Corpse_Flower.html.(Accessed on 10th December 2013).
Lobin W, M Neumann, M Radscheit and W Barthlott.2007. The Cultivation of Titan Arum (Amorphophallus titanum) – A Flagship Species for Botanic Gardens.Sibbaldia: The Journal of Botanic Garden Horticulture 5, 69-86.
Miles J and M Shelvin. 2001. Applying Regression and Correla-tion: A Guide for Students and Researchers, 36. SAGE, Thousand Oaks.
Mogea JP, D Gandawidjaja, H Wiriadinata, RE Nasution dan Irawati. 2001. Tumbuhan Langka Indonesia, 26. Puslit-bang Biologi - LIPI. Bogor.
Rahaju SH, N Nurhidayat dan Yuzammi. 2009. Isolasi Bakteri Dari Bunga Bangkai (Amorphophallus titanum Becc.) di Kebun Raya Bogor. Prosiding Konservasi Flora Indone-sia dalam Mengatasi Dampak Pemanasan Global, Ba-turiti Bali, 14 Juli 2009. A Kurniawan, NKE. Undaharta, IPAH Wibawa, IG Tirta dan W Sujarwo (Eds), 215-219. LIPI Press. Jakarta.
Royal Horticultural Society, RHS. 2007. The Royal Horticultur-al Society's Colour Chart, 59-200. Fifth Edition. The Royal Horticultural Society, London.
Steel R G D AND JH Torrie. 1980. Principles and Procedures of Statistics, 289. McGraw Hill Inc., New York.
ter Steege H. 1996. WINPHOT 5.0: A Program to Analyse Vege-tation Indices, Light and Light Quality from Hemispheri-cal Photographs. In: Tropenbos Guyana Reports. Tro-penbos Guyana Program, Tropenbos, Georgetown.
Turton SM. 1992. Understorey Light Environments in a North-East Australian Rainforest before and after a Tropical Cyclone.Journal of Tropical Ecology8, 241-52.
Vogel S. 1990. The Role of Scent Glands in Pollination: On the Structure and Function of Osmophores, 56-63.Smithsonian Institution Libraries and The National Science Foundation, Washington, D.C.
Refbacks
There are currently no refbacks.