DIVERSITY OF APHYLLOPHORALES FUNGI ISOLATED FROM TANJUNG PUTING NATIONAL PARK, CENTRAL KALIMANTAN AND ITS POTENTIALITY FOR LIGNIN DECOMPOSITION
10.14203/beritabiologi.v5i3.1114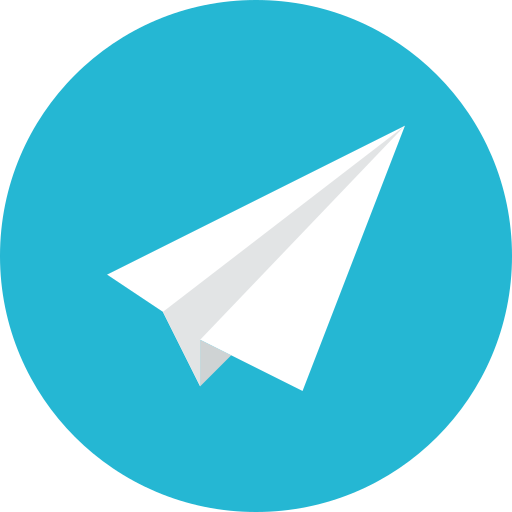 |
Abstract views:
186
|
PDF views:
119
Abstract
A total of fifty-three samples of fungal basidiocarp were collected from peat area in Tanjung Puting National Park, Central Kalimantan, Indonesia. These samples are mostly determined to genus until more studies are available.The fungi were isolated on CMA medium then the isolated strains were purified on PDA medium. The fungi belong to at least 3 families of Aphyllophorales, however there were a wide diversity in the genus with respect to macroscopic examination.An agar plate screening procedures was developed for the rapid selection of fungi and estimation of their capacity for lignin-decomposer. The test is based on the visualization and interpretation of the formation of halo zone or decolourization process in well-defined agar medium containing Poly R-478. The selected isolates were also tested in to rhemazol brilliant blue R salt (RBBR) medium. Five isolates had the ability to decolourize either Poly R-478 or RBBR. These isolates showed a qualitative lignin decomposition although a comparative study of selected fungi revealed the difference potentiality. The highest loss of lignin was 28.18% and attempts have been made to determine the unidentified fungi, which is resupinate type, by direct sequencing of 18s ribosomal DNA (rDNA).
Keywords
ungi, lignin, screening, decomposition, peat soil, Poly R-478, rhemazol brilliant blue, 18s rDNA
References
Breitenbach J and Kranzlin F. 1986. Fungi of Switzerland Vol. 2. Non Gilled Fungi. Verlag Mykologia, Lucerne.
Buckley KF and Dobson ADW. 1998. Extracellular ligninolytic enzyme production and polymeric dye decolourization in immobilized cultures of Chrysosporium lignorum Cll. Biotechnol. Let. 20, 301-306.
Bumpuss JA, Tien M, Wright DS and Aust SD. 1985. Oxidation of Persistent Environmental Pollutants by White Rot Fungus. Science. 228, 1434-1436.
Coulter JK. 1950. Peat Formations in Malaya. Mai. Agr.J. 33, 63-81.
de Jong E, Field JA and de Bont JAM. 1994. Aryl Alcohols in the physiology of Ligninolytic Fungi. FEMS Microbiol. Rev. 13, 153-188.
de Jong E, de Vries FP, Field JA, Van der Zwan RP and de Bont JAM. 1992. Isolation and screening of basidiomycetes with highperoxidative activity. Mycol. Res. 96:1098-1104.
Field JA, de Jong E, Feijoo Costa G and de Bont JAM. 1993. Screening for Ligninolytic Fungi Applicable to the Biodegradation of Xenobiotics. Trends Biotechnol. 11, 44-49.
Gish W. and States DJ. 1993. Identification of protein Coding Regions by Database Similarity Search. Nat. Genet. 3, 266-272.
Glenn JK and Gold MH. 1983. Decolourization of Several Polymeric Dyes by The Lignin- Degrading Basidiomycete Phanerochaete chrysosporium. Appl. Environ. Microbiol. 45, 1741-1747.
Imazeki R, Otani Y and Hongo T. 1988. Fungi of Japan. Yama-kei, Tokyo.
Largent DL. 1977. How to Identify Mushrooms to Genus I: Macroscopic features. Mad River, Eureka.
Nishida T, Kashino Y, Mimura A and Takahara Y. 1988. Lignin Biodegradation by Fungi. I. Screening of Lignin Degrading Fungi. Mokuzai Gakkaishi 34, 530-536.
Raeder U and Broda P. 1985. Rapid Preparation of DNA from Filamentous Fungi. Letters in Applied Microbiology 1, 17-20.
Ryvarden L and Gilbertson RL. 1993. European Polypores. Fungiflora, Oslo, Norway.
Setliff EC and Eudy, WW. 1980. Screening White-Rot Fungi for Their Capacity to Delignify Wood. Dalam: Lignin Biodegradation: Microbiology, Chemistry and Potential Applications. Vol. I. Kirk TK, Higuchi T and Ching H (Editor). CRC Press.
Stalpers JA. 1978. Identification of Wood- Inhabiting Fungi (Aphyllophorales) in Pure Culture. Stud. Mycol. 16,1-248.
Vyas BRM and Molitoris HP. 1995. Involvement of an Extracellular H2O2-Dependent Ligninolytic Activity of the White Rot Fungus Pleurotus Ostreatus in the Decolourization of Remazol Brilliant Blue R. Appl. Environ. Microbiol. 61, 3919-3927.
Refbacks
There are currently no refbacks.