REHABILITASI LAHAN TERDEGRADASI PASCA PENAMBANGAN TIMAH DI DABO, PULAU SINGKEP: PERTUMBUHAN DAN PENAMPILAN PADI GOGO
10.14203/beritabiologi.v7i3.1067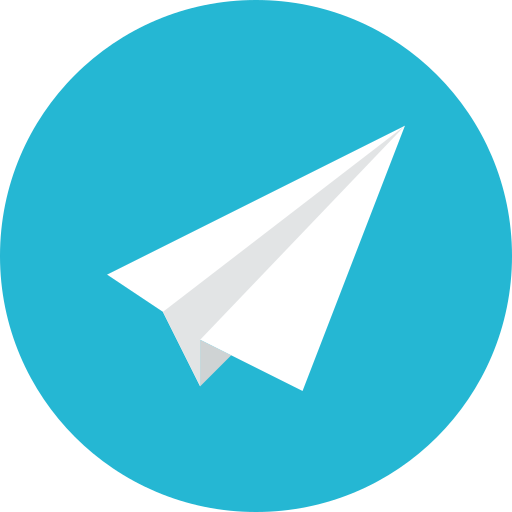 |
Abstract views:
191
|
PDF views:
215
Abstract
Exploitation of natural resources often brings unexpected effects on the enviroment. This is happened in well-known Indonesian mining area of tin i.e. in Singkep Island, Riau Province.The accumulation of tailing as a mining waste, degraded the soil quality both chemical and physical aspects.To restore the degraded (death) land post-mining, biological agents must be introduced, to restore the biological processes within the soil as close as possible to their original conditions pre-mining.Planting rice in post mining land is thought to be one of the step to biologically, restore the quality of post-mining soil. A study of the seven upland rice varieties was conducted at Dabo village, Singkep District, Riau, using Randomized Block Design (RBD), within the scheme of introducing biological agent to post-mining soil.The high varities of upland rice consisted Jatiluhur, Limboto, Maninjau, Ranau,TB154 E.TB-2, Way Rarem and as comparison was local Pacitan variety.The results indicated that the plant heigh appereance of the high varities of upland rice variety was better compared to the local Pacitan variety, but the amount of seedling per bush of the local Pacitan variety was more at 45 and 60 days after planting. The average of panicle length on the high varities of upland rice 2 was 73.34 cm which was longer then the comparing local Pacitan variety. Biomass weight and grains production per m on the high 2 varities of upland rice was heavier than comparing local Pacitan variety. The high production of grain per m were 520 and 510 grams on the TB154 E.TB-2 and Limboto varieties respectively.Among the high variety of upland rice there were high diversities 2on plant height, total seedling per bush, panicle length, biomass weight and grain production per m .There were assumed to be influenced by habitat and genetic factors.The high varities of upland rice were able to grow and produce well on the nutrient poor soil and at low soil pH (4.87).
Keywords
lahan terdegradasi/degraded land, lahan bekas penambangan/post-mining soil, padi gogo/upland rice, pertumbuhan/growth, produksi/production.
References
Al Rasjid H, Sumarhani dan Yetti Haryati. 2000. Percontohan penanaman padi gogo di bawah tegakan hutan tanaman Acacia mangium di BKPH Parung Panjang, Jawa Barat. Buletin Kehutanan 621, 27-46.
Anonimus 1991. Studi Evaluasi Lingkungan (SEL) Vol 2. Unit Penambangan dan Unit Peleburan Timah P. Bangka. PT Tambang Timah Persero.
Anonimus. 1994. Deskripsi padi varitas Way Rarem SK Menteri Pertanian pelepasan galur padi gogo B3632 1-Tb-l sebagai varitas unggul dengan nama Way Rarem. Departemen Pertanian, Jakarta.
Anonimus 1999. Deskripsi padi varitas Limboto. SK Menteri Pertanian tentang Pelepasan Galur Padi Gogo TB 47 H-MR-5 sebagai varitas unggul dengan nama Limboto. Departemen Pertanian Jakarta.
Burbey A, Taher dan ZZaini. 1989. Budidayapadi gogo. Buletin Teknik Sukaramai No. 1, 1-12.
Crowder IV. 1961. Pemuliaan Tanaman. Universitas Gajah Mada Yogyakarta.
Hidayati N et al. 1999. Perubahan biofisik lahan bekas penambangan emas dan metoda pendekatannya untuk upaya reklamasi. Dalam: Abdulhadi R, N Hidayati, M. Siregar dan B Sunarko (Ed.). Reklamasi Lahan Bekas Penambangan Emas Jampang. Puslitbang Biologi-LIPI. Bogor.
Juliardi IB, Suprihatno dan AM Fagi. 1989. Karakteristik agronomi beberapa padi hibrida. Media Penelitian Sukaramai No. 7, 19-24.
Kaher A, Zen dan R Azwar. 1986. Perbandingan karakter dan potensi hasil varitas lokal dan unggul padi gogo. Pemberitaan Penelitian Sukaramai No. 8, 16-20.
Kanro ZM, N Amiruddin dan MB Nappu. 2000. Interaksi tiga kultivar padi dengan tiga lokasi di Sulawesi Selatan. Zuriat 2 (11), 71-75.
Naiola BP, E Sambas, Suciatmih, T .Juhaeti dan F Sjarif. 1997. Pendekatan biologis untuk reklamasi hutan terdegradasi: kasus penambangan emas di Bojongpari, Jampang, Sukabumi. Prosiding PERHIMPI. Temu Profesi Tahunan V29 Agustus 1996. Jakarta, 129-138.
Nasrul B. 2000. Efesiensi pemupukan N pada tanaman padi gogo dengan dua cara pemupukan dan pengolahan tanah. Jurnal Natur Indonesia 2(2), 184-191.
Oldeman IR. 1975. Agroclimatic Map of Java. CRI (LP3-Deptan RI) Bogor.
Suciatmih. 1998. Populasi mikroba penyubur tanah pada lahan terdegradasi di wilayah Singkep, Riau. Laporan Teknik Proyek Penelitian Pengembangan dan Pendayagunaan Potensi Wilayah, Puslitbang-Biologi, LIPI, 77-80.
Suciatmih dan D Sastraatmadja. 1998. Ekofisik Pulau Singkep. Laporan Teknik Proyek Penelitian Pengembangan dan Pendayagunaan Potensi Wilayah. Puslitbang-Biologi, LIPI, 51-56.
Syahbudin HS. 1995. Analisa sosial Ekonomi masyarakat di Kecamatan Singkep. BPPD Tkt II. Kepulauan Riau bekerjasama dengan Pusat Penelitian Kependudukan, Universitas Riau.
Sulaiman S. 1993. Korelasi genotipik antara toleransi keracunan besi dengan beberapa karakter agronomi padi. Buletin Penelitian KINDAI 4 (2), 23-29.
Tirtiwirjono S, M Diredja dan E Lubis. 1985. Pengaruh sistem tanam terhadap ekspresi genetik sifat morpologis pada varitas padi gogo. Risalah Hasil Penelitian Tanaman Pangan Balitan Bogor 2, 34-37.
Wish JR. 1981. Fundamental of Plant Genetics and Breeding. John Wiley and Son.
Refbacks
There are currently no refbacks.