FLORA OF SINGAPORE PRECURSORS, 2. A NEW SPECIES AND TWO NEW COMBINATIONS IN PSYDRAX (RUBIACEAE: VANGUERIEAE) FOR WEST MALESIA
10.14203/reinwardtia.v17i1.3562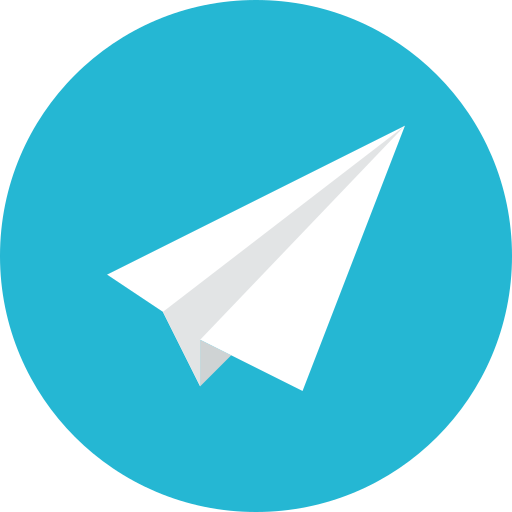 |
Abstract views:
154
|
PDF views:
122
Abstract
WONG, K. M. & MAHYUNI, R. 2018. Flora of Singapore Precursors, 2. A new species and two new combinations in Psydrax (Rubiaceae: Vanguerieae) for West Malesia. Reinwardtia 17(1): 77–84. — Studies in Psydrax Gaertn. for the Flora of Singapore and the Malesian floristic region have revealed that three taxa required the description of a new species and two new combinations. Psydrax undulatifolius K.M.Wong & Mahyuni is newly described as a species thus far recorded only for the Malay Peninsula, whereas Psydrax approximatus (Korth.) Mahyuni & K.M.Wong and Psydrax lucidulus (Miq.) Mahyuni & K.M.Wong are newly combined from Canthium approximatum Korth. and Vangueria lucidula Miq., both distributed in Sumatra, the Malay Peninsula and Borneo.
Keywords
Borneo, Canthium, Flora of Singapore, Peninsular Malaysia, Sabah, Sarawak, Sumatra.
References
BACKER, C. A. & BAKHUIZEN VAN DEN BRINK JR., R. C. 1963. Flora of Java. Vol II. Groningen: P. Noordhooff.
BRIDSON, D. M. 1985. The reinstatement of Psydrax (Rubiaceae, subfamily Cinchonoideae, tribe Vangueriae) and a revision of the African species. Kew Bulletin 40: 687–725.
CHEN, T., TAYLOR, C. M. & LANTZ, H. 2011. Psydrax Gaertner. Flora of China 19: 301–302.
COODE, M. J. E., DRANSFIELD, J., FORMAN,L. L., KIRKUP, D. W. & SAID, I. M. 1996. A Checklist of the Flowering Plants and Gymnosperms of Brunei Darussalam. Brunei Darussalam: Ministry of Industry and Primary Resources.
CRAIB, W. G. 1932. Florae Siamensis Enumeratio: A List of the Plants Known from Siam, with Records of Their Occurrence. Bangkok:Bangkok Times Press.
GAERTNER, J. 1788. De Fructibus et Seminibus lantarum. Stutgardiae (DE): Typis Academiae Carolinae.
HOOKER, J. D. 1882. The Flora of British India.Vol. 3. London: Reeve & Co.
IUCN. 2012. IUCN Red List Categories and Criteria: Version 3.1. 2nd ed. Switzerland,Gland and UK, Cambridge: IUCN.
KENG, H. 1990. The Concise Flora of Singapore. Vol. 1. Gymnosperms and Dicotyledons.Singapore: Singapore Univ. Press, National Univ. Singapore.
KING, G. & GAMBLE, J. S. 1904. Flora of the Malayan Peninsula. Rubiaceae. J. Asiat. Soc. Bengal, Pt. 2, Nat. Hist. 73(3):57–62.
LANTZ, H. & BREMER, B. 2004. Phylogeny inferred from morphology and DNA data:Characterizing well-supported groups in Vanguerieae (Rubiaceae). Bot. J. Linn. Soc. 146: 257–283.
MAHYUNI, R., CHIKMAWATI, T., ARIYANTI, N. S. & WONG, K. M. 2018. The Psydrax dicoccos complex (Rubiaceae) in Malesia, with three new species. Floribunda 5 (8): 323–331.
MCNEILL, J., BARRIE, F. R., DEMOULIN, V. W. R., GREUTER, W., HAWKSWORTH, D. L., HERENDEEN, P. D., KNAPP, S. & MARHOLD, K. (Eds.). 2012. International Code of Nomenclature for Algae, Fungi, and Plants (Melbourne Code). Koeltz Scientific Books.
MERRILL, E. D. 1921. A Bibliographic Enumeration of Bornean Plants. J. Straits Br. Roy. Asiat. Soc., Spec. No. Singapore: Fraser & Neave.
RAZAFIMANDIMBISON, S. G., LANTZ, H.,MOULY, A. & BREMER, B. 2009. Evolutionary trends, major lineages, and new generic limits in the dioecious group of the tribe Vanguerieae (Rubiaceae): insights into the evolution of functional dioecy. Ann. Missouri Bot. Gard. 96: 161–181.
RIDLEY, H. N. 1923. The Flora of the Malay Peninsula. Vol. 2. London: L. Reeve & Co.
RIDSDALE, C. A. 1998. Psydrax. In: DASSANAYAKE M. D. & CLAYTON W. D.(Eds.) A Revised Handbook to the Flora of Ceylon. Rotterdam: A.A. Balkema Publishers.
THIERS, B. [continuously updated]. Index Herbariorum: A Global Directory of Public Herbaria and Associated Staff. New York Botanical Garden's Virtual Herbarium. http://sweetgum.nybg.org/science/ih/
WONG, K. M. 1988. The Arborescent Rubiaceae of Malaya. Bound and distributed by the author (copies in the libraries of the Arnold Arboretum of Harvard Univ., Kew Herbarium, Leiden Herbarium and Singapore Botanic Gardens).
WONG, K. M. 1989. Psydrax Gaertn. (Rubiaceae).In: NG, F. S. P. (Ed). Tree Flora of Malaya. A Manual for Foresters. Vol. 4. Selangor, Malaysia: Longman Malaysia Sdn Berhad.
Refbacks
There are currently no refbacks.